Niwala - A Food Donation NGO
Together, we can
create a world
with no hunger.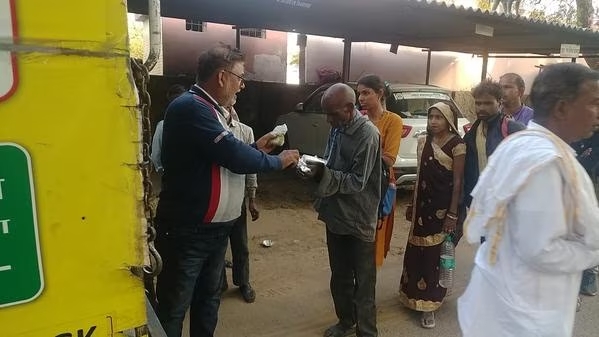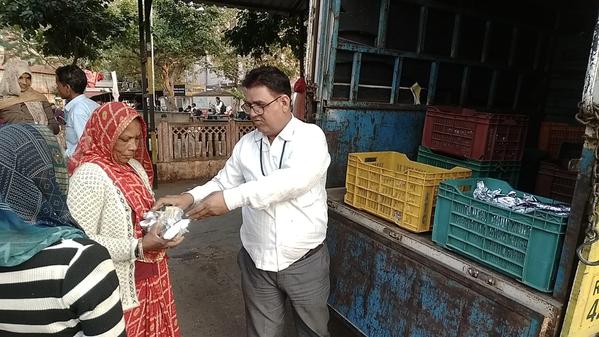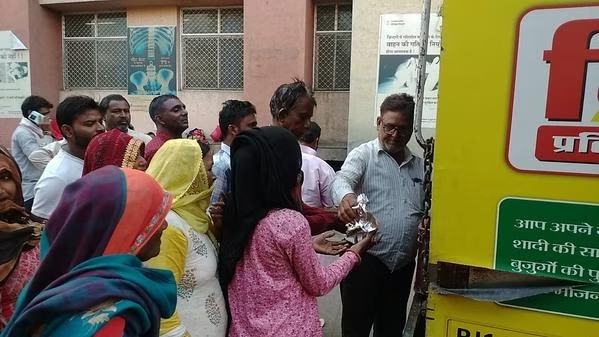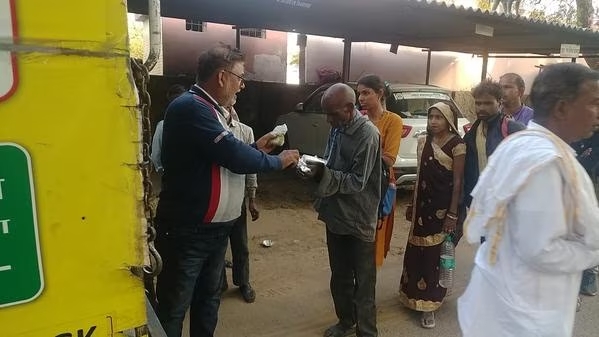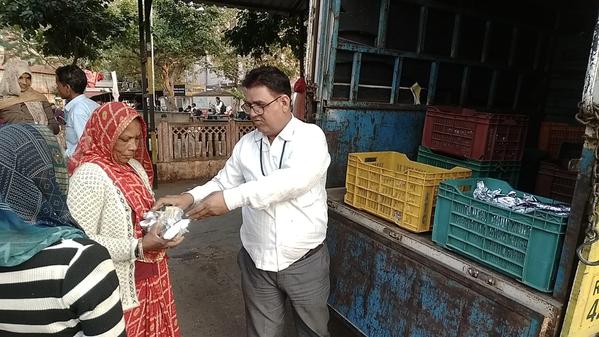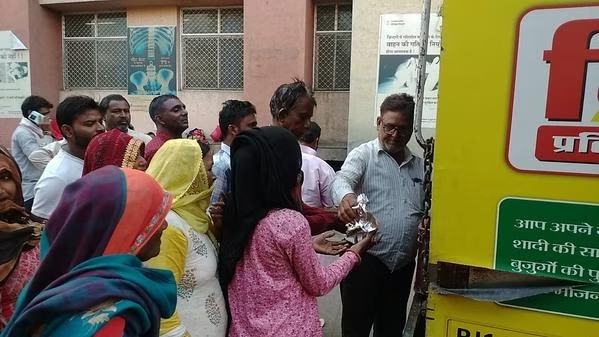 Together, we can create a world with no hunger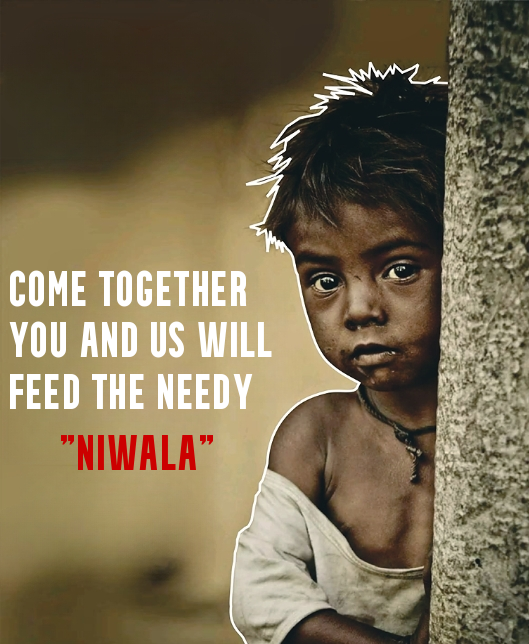 We are here to help peoples to raise happy and healthy life.
At Niwala, our mission is to make a positive impact on people's lives by promoting happiness and good health. As an NGO dedicated to food donation in Jaipur, we believe that everyone deserves access to nutritious meals. Determination and effort are the only two things with which the world has progressed. Any difficult task can definitely be completed by taking a resolution and trying. One such resolution could make the Nivala-Ek Koshish scheme of Kamalabai Charitable Trust successful. It was resolved that no person should sleep hungry.
. Through our Gift a Meal initiative, we encourage individuals to donate food online, making it easy for them to contribute to the well-being of those in need. We are committed to creating a happier and healthier community, one meal at a time. Join us in our mission to make a difference through the power of food donation.
Efforts were made for this so that the grieving relatives of the patients, who have come from far-flung rural areas, do not starve in helplessness and helplessness in the government hospitals of Jaipur. In 2016, the organization took the initiative of providing food to them. Initially food was delivered to one hospital, today 5 hospitals are getting the benefit of this free food distribution.
Empowering Communities Through Food Donations
Our Food Donation Service: Making a Difference  :-
At Niwala, our core mission revolves around making a meaningful impact on people's lives, fostering happiness, and promoting good health. As a dedicated NGO for food donation in Jaipur, we are firm believers that everyone should have access to nourishing meals. We firmly believe in the power of determination and effort as driving forces for progress. When it comes to seemingly insurmountable challenges, resolution and action are the keys to success. Our commitment to this ideal is evident through the Nivala-Ek Koshish scheme of Kamalabai Charitable Trust, where we resolved that no one should go to bed hungry.
Through our Gift a Meal initiative, we offer an accessible platform for individuals to engage with our food donation service online. We make it effortless for you to contribute to the well-being of those in need, and we are dedicated to building a happier and healthier community, one meal at a time. Join us in our noble mission to drive change through the impactful act of food donation.
Our efforts extend to ensuring that the families of patients from distant rural areas, who often find themselves in government hospitals in Jaipur, do not suffer from hunger and helplessness. In 2016, our organization initiated the provision of food to these families. What began as assistance to one hospital has now expanded to benefit five hospitals, all recipients of our free food distribution program.
If you're looking for a reliable food donate website, Niwala is here for you. We provide a convenient way for you to find food donation near you, making it simple to donate food for the poor and contribute to our shared vision of a hunger-free world.
How to Donate Food Online
1. Visit Our User-Friendly Website: Begin by visiting our website at www.niwala.org.
2. Navigate to "Donate Food": Once on our homepage, easily find the "Donate Food" section.
3. Specify Your Contribution: Choose the number of people you wish to feed. Your contribution, whether large or small, has a significant impact. For example, you can provide meals for 30 people at just 630, for 50 at 1050, for 100 at 2100 or even customize your donation amount.
4. Secure Payment: Safely enter your payment information using our trusted payment gateway to complete your donation.
5. Confirmation Email: Rest assured with a confirmation email once your donation is processed. This ensures transparency and trust in your contribution.
6. Stay Connected: Stay informed about the impact of your donation by subscribing to our newsletter or following us on social media. Discover other ways to get involved and support our mission.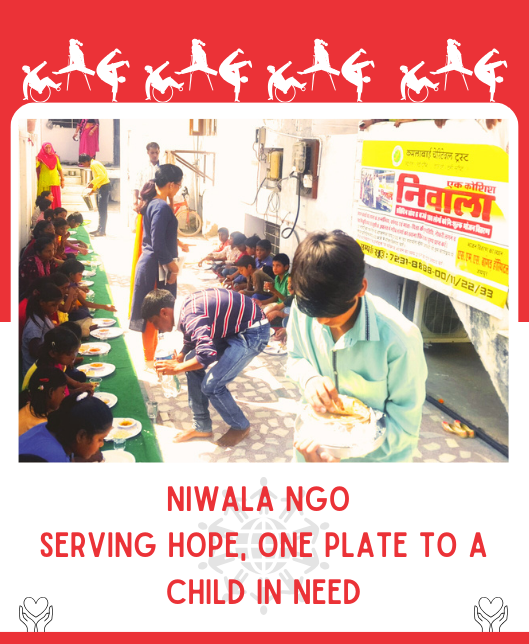 Where Can I Donate Food in Jaipur
If you're wondering where you can make a meaningful food donation in Jaipur, you're in the right place. Niwala provides accessible options to contribute to our mission of fighting hunger in this vibrant city.
1. Visit Our Food Donation Centers: Niwala operates food donation centers in strategic locations across Jaipur. These centers offer a convenient drop-off point for your food contributions. You can visit any of our centers during their operational hours to make your donation in person.
2. Schedule a Pickup: Can't make it to our centers? No problem. We offer a food pickup service, where our dedicated team will collect your donations from your doorstep at a time that suits you. This service ensures that your generosity reaches those in need without any hassle.
3. Online Food Donation: For a hassle-free option, consider donating food online through our website. It's a quick and secure way to make a contribution from the comfort of your home. You can specify the quantity and type of food you'd like to donate, and we'll take care of the rest.
4. Participate in Food Drives: Keep an eye out for our periodic food drives in Jaipur. These events provide an opportunity to join our community of donors in making a collective impact. Stay connected with us through our website and social media to stay informed about upcoming food drives.
Frequently Asked Questions.
Make a Difference Today – Donate Now!
Take action and join us in our mission to combat hunger. Your food donation can change lives and help us create a world with no hunger.